Hello, stranger.
The Wolverine Lounge has been in full rebuild mode for the summer.
You're probably wondering what's going on … so here's the deal.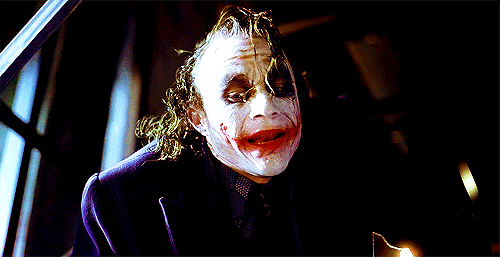 We had a pretty hot start. We broke plenty of news and made our mark.
My name was still relevant amongst the fan base – which, by the way, I'm very thankful for – and the transition from working for a website to creating my own was, for the most part, smooth.
Our site had some performance issues but that was expected, being that I self-taught myself how to create it.
As the idea started to become a job, I brought on some other folks to write. Landon, LG, Eric, Tanner, Due and Adam, who moved on to Rivals based on his work with us. All those guys rock. Same goes for our digital crew, Mikey and 519Studios. And for our new digital folks, Andy Shippy (photog) and a player-to-be-named-later (she's awesome and you're going to love her work).
Then we brought on business partners. A behind-the-scenes group of folks that I consider to be the most pivotal part of TWL. In all reality, while I know a lot about the industry, I'm not considering my opinion the best one in the room. These guys are legit geniuses. Can't thank them enough.
So once everything really got rolling, content-wise, we were faced with some big decisions. I always have the last say in what's going to happen, and I wanted to go 90mph in a 70.
There were issues with the site where our subscribers weren't getting the access they were promised. We spent a king's ransom to drive to San Antonio (shoutout Landon's aunt for the help!) for the Final Four without any access. And worst of all, the website itself was messing up a LOT more than ever before.
So we decided it's time to rebuild the site, offer a brand new page that's the most user-friendly design in the Michigan market and have a firm team ready for the fall. Most importantly, with funding.
Of course, I left out one part that had a LOT to do with why we made the decision to start selling subscriptions, run a t-shirt warehouse out of my bedroom and go to South Texas in a rental car …
Back in February, we were talking back-and-forth with a few individuals/groups that showed interest in investing in TWL.
Talks got pretty serious with one group, especially during/after March Madness, but things fell through and now we are … here.
Great group of people and we wished it worked out. Both parties can agree that, at the time(April), a deal was going to happen before mid-May. I tried being proactive and started spending money on the site to get it prepped for fall.
Well, talks officially broke off a few weeks ago, and that chapter of TWL is over.
It's July and everyone is asking: What the hell happened to The Wolverine Lounge?
The new site is being built but we need the funds to pay for it, which we originally planned on having via the details from the last paragraph. There's plenty of ways to raise money and the mainstream way to do it is a Kickstarter – which we plan on launching sometime early next week. We want your feedback on this.
Comment, direct message me or email me about it. We want to hear from you.
This site has been and always will be about our readers and their experience with us and on the site itself. We want to give you the best and most unique product we can. And we know it can happen with this campaign.
For now, we're going to roll with what we got. Content > anything, and we will deliver a ton of it leading into fall.
Stick with us. The site might not be beautiful right now, but it will be soon, one way or another.
Send me a message and let's talk.
– Justice